About Our School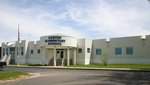 Custer Elementary Mission Statement
At Custer Elementary School, we strive for a positive learning environment to promote Character, Excellence, and Success for every student.
About the School
Custer Elementary School is a small, rural school with strong community support. Many of our students are second and third generation family members to attend Custer Elementary. Our mascot is the panther, and our school colors are royal blue and white. We have students from preschool through the fifth grade. Our mission is to strive for a positive learning environment to promote character, excellence, and success for every student.
Our entire school staff is committed to educational equity, and we address concerns and strategies annually through our School Improvement Plan. Weekly PLC meetings are held with grade level teams, the curriculum specialist, and the principal. A variety of student data is analyzed, including flashbacks, MAP, KCCT, SM, and walkthrough information. This information is used to make instructional decisions and plan instruction based on student need. Teachers receive professional development training throughout the year, based on the needs of the school and students. The Family Resource Center works with families to ensure that basic needs are met and build relationships between the school and all stakeholders. The school's Parent-Teacher Organization provides needed resources for students and teachers. All families receive a monthly newsletter and calendar to stay informed of school news and upcoming events.
Custer Elementary School offers a variety of extracurricular activities including Governor's Cup Academic & Future Problem Solving Teams, Student Leadership Group, Boy Scouts, Basketball for boys and girls in grades 3-5, Cheerleading, 4-H, Junior Achievement, Archery for boys and girls in grades 4-5, drama productions, and Panther Chorus.
Student awards and recognition include a quarterly Panther Awards Ceremony to recognize Honor Roll, Perfect Attendance, Accelerated Reader, and Character. We also recognize students through Principal's MAP Awards, monthly birthday celebrations for students, and Students of the Week.